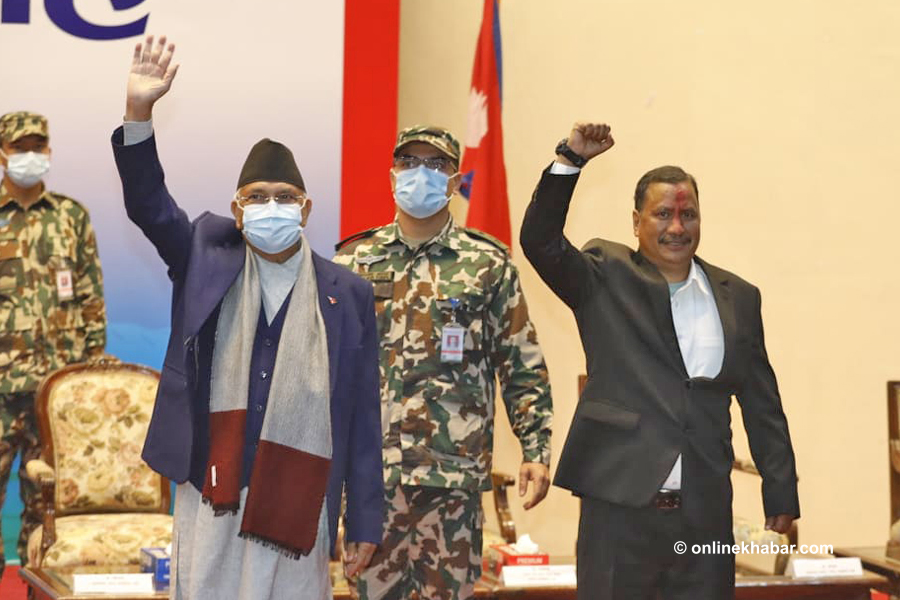 Kathmandu, March 5
Prime Minister KP Sharma Oli and the chief of a splinter political group named Nepal Communist Party led by Netra Bikram Chand 'Biplav' have signed a three-point agreement amid a public function in Kathmandu on Friday, giving an end to the violent activities of the party for the past few years.
Biplav had formed the party after breaking the ties with Mohan Baidya, a veteran Maoist leader, in November 2014. Then, it had resorted to violence such as extortion, abduction, explosion, and murder in the name of the protest of the state.
In March 2019, hence, the government had banned the party, forcing Biplav and other senior leaders to go underground. Police would arrest all the leaders and cadres whenever they were found.
However, of late, the party had expressed its interest in dialogues to raise its concerns. Accordingly, the formal talks had begun on Wednesday. The deal was made on Thursday after three rounds of meetings over two days.